Web Counters
Website Visitors
Since
January 19, 2011

Visitors Today
Jun 26, 2016

National Weather Service Alerts for Chester County, PA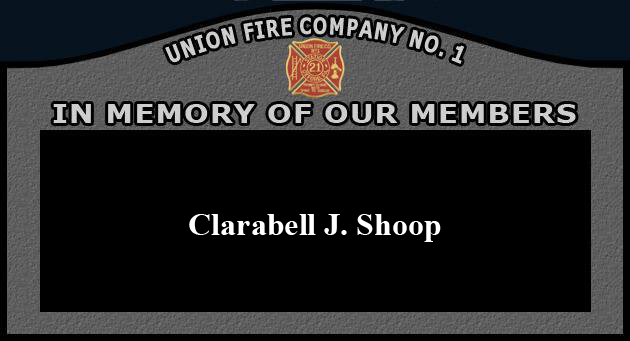 Extrication in East Nottingham

Union Firemen, June 11

Box 2109

At 1642 hours, the Union Fire Company No. 1 and Medic 94 (SCCEMS) were alerted for a reported Motor Vehicle Collision with two persons trapped at the intersection of Barnsley Road and Route 272 in East Nottingham Township.

Ambulance 21-2 and Assistant 21 (Meadowcroft) arrived and after a quick size-up, confirmed a three vehicle MVC with two trapped in one of the vehicles. Assistant 21 ... (Full Story & Photos)

Outbuilding Fire in Lower Oxford

Union Firemen, June 07

Box 2111

At 1859 hours, the Union Fire Company No. 1 was alerted, along with the Community Fire Company of Rising Sun, Maryland (8) and Quarryville Fire Company (57) for a reported Shed on fire in the 400 block of Scroggy Road in the Lower Oxford Township.

Chief 21 (Prettyman) arrived first and established the "Scroggy Road Command" and confirmed a working fire with a shed on the ground. He held ... (Full Story & Photos)

2016 Oxford Memorial Day Parade

Union Firemen, May 30

Each year, the Borough of Oxford honors the men and women from our area that have made the ultimate sacrifice in ensuring our continued freedom from threats both foreign and domestic.

The annual Memorial Day Parade runs Third Street from South Street north to the Oxford Memorial Cemetery. Once the parade concludes, a memorial ceremony is held in the cemetery.

Local military personnel, both current ... (Full Story & Photos)


First Due House Fire in Lower Oxford

Union Firemen, May 25

Box 2102

At 1519 hours, the Union Fire Company No. 1 was alerted, along with units from Cochranville (27) and West Grove (22), for a reported house on fire in the 500 block of Union School Road in Lower Oxford Township. The caller reported a fire on the rear deck of the house.

Chief 21 (Prettyman) responded and, with a visible column of smoke in the distance, requested the Working Fire Dispatch. ... (Full Story & Photos)



The view from Engine 21-1 on arrival.


3 Vehicles Collide In West Nottingham

Union Firemen, May 20

At 623pm, the Union Fire Company No. 1 was alerted for a crash with unknown injuries on West Christine Road at Union Square Road. Ambulance 21-2, Ambulance 21-3 and Assistant 21 (Meadowcroft) immediately marked up. Assistant 21 arrived with 3 vehicles partially blocking the roadway and established the West Christine Road command. The ambulances arrived on scene and began triage and patient care. Rescue ... (Full Story & Photos)

06/26/2016: 06/26/16 09:02 SMOKE/ODOR INVEST (OUTSIDE 2109
06/24/2016: 06/24/16 19:45 ALARM - FIRE 2100 OXFORD
06/24/2016: 06/24/16 16:16 ALARM - FIRE 2171 OXFORD
06/24/2016: 06/24/16 14:47 ACCIDENT - PEDESTRIAN STRUCK 2100 OXFORD
06/22/2016: 06/22/16 03:34 CARDIAC/RESP ARREST - ALS 2110 LWROXF
06/21/2016: 06/21/16 14:43 GAS LEAK INSIDE
06/21/2016: 06/21/16 06:36 ACCIDENT - UNKNOWN INJURIES 2108 UPROXF
06/21/2016: 06/21/16 03:22 CARDIAC/RESP ARREST - ALS
06/19/2016: 06/19/16 11:34 BRUSH FIRE 2105 ELK
06/18/2016: 06/18/16 10:39 ACCIDENT - UNKNOWN INJURIES 2104 UPROXF
2016 Incidents
Fire
EMS
Jan
58
163
Feb
45
154
Mar
44
191
Apr
54
193
May
39
192
Jun
Jul
Aug
Sep
Oct
Nov
Dec
Total
240
893
2016 Jobs
Working Fires
11
Pins
2
Municipality Responses
Oxford Borough
389
East Nottingham
175
West Nottingham
94
Upper Oxford
69
Lower Oxford
168
Elk
21
Mutual Aid
94
Cecil County, MD
39
Lancaster County
45
Past Incidents
Fire
EMS
2015
621
2415
2014
632
2144
2013
596
2137
2012
541
2187
2011
572
2240
2010
571
2061
2009
554
1898
2008
601
2059
2007
604
1920
2006
638
1818
2005
635
1832