Web Counters
Website Visitors
Since
January 19, 2011

Visitors Today
Jan 22, 2018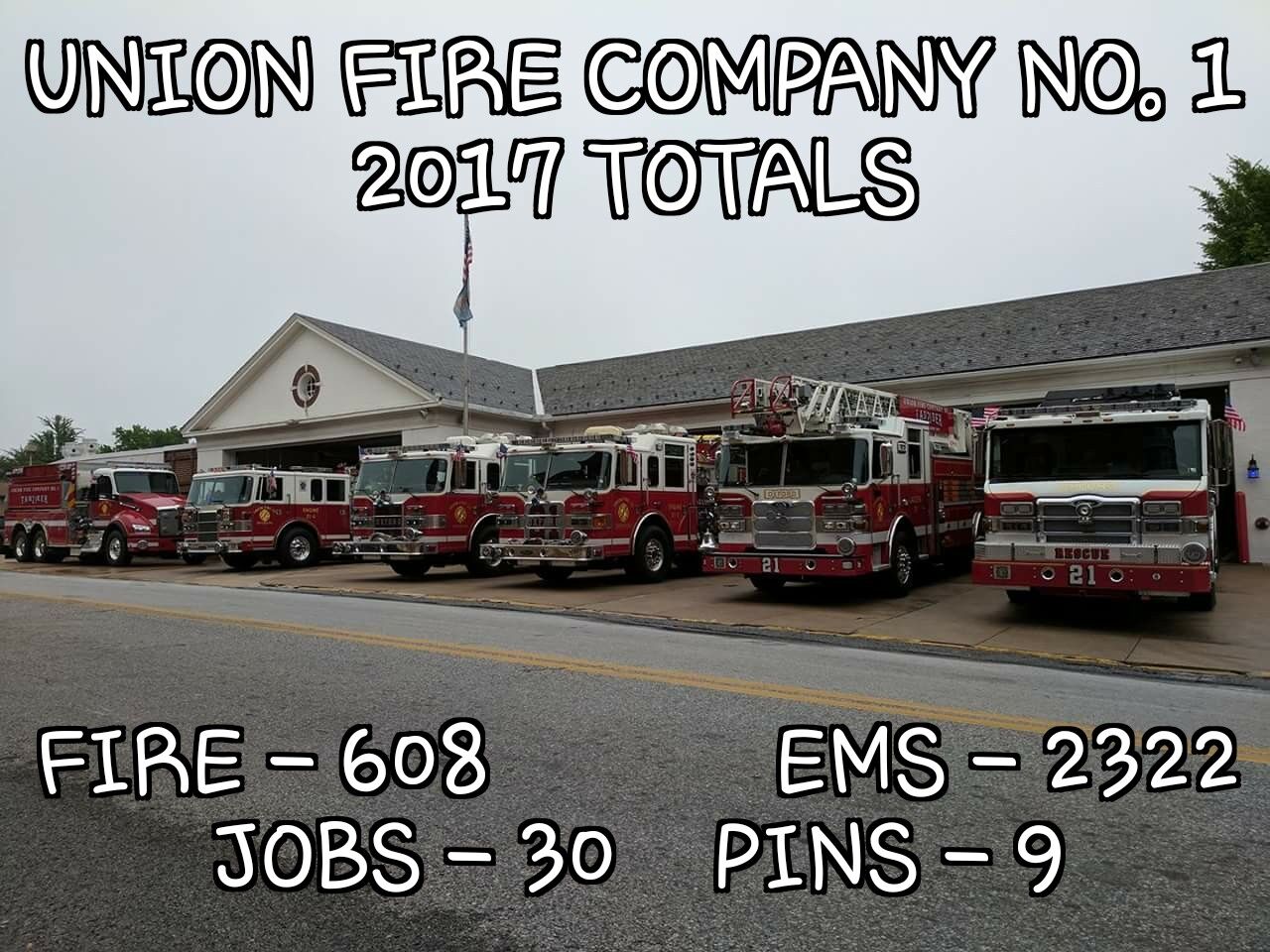 Building Fire in Cecil County, MD

Union Firemen, January 14

Fire Box 833

At 1011 hours, Tanker 21 was alerted to the assist the Community Fire Company of Rising Sun (8) on a reported working Building Fire in an Auto Body Shop on Barnes Corner Road in the West Nottingham section of Cecil County, Maryland.

Tanker 21 (FF Patrick) responded within minutes. Moments later, the company was re-alerted for Ladder 21 to respond to the scene.

Ladder 21 (Captain Kinsey) ... (Full Story & Photos)

Midnight Roof Flap in the Borough

Union Firemen, January 13

Rescue Box 2100

At 0054 hours, the Union Fire Company No. 1 and Medic 94 (SCCEMS) were alerted for a reported overturned car with possible entrapment in the unit block of South Fifth Street in the Borough of Oxford.

Ambulance 21-2 and Ambulance 21-3 arrived within minutes to find one vehicle overturned with one subject still inside and unable to get out. The EMS crew worked to removed the windshield ... (Full Story & Photos)

Mobile Home Fire in Shadyside

Union Firemen, January 03

Fire Box 2107

At 1710 hours, the Union Fire Company No. 1, along with the Community Fire Company of Rising Sun, Maryland (8), the West Grove Fire Company (22), and the Cochranville Fire Company (27), was alerted for a reported Mobile Home on fire in the 2500 block of Forge Road in the Shadyside section of East Nottingham Township. Calls to 911 reported a fire under the residence.

Chief 21 (Meadowcroft) ... (Full Story & Photos)

HAPPY NEW YEAR!!!

Union Firemen, January 03

The Union Fire Company No. 1 has taken somewhat of a new look in 2018. The top two leadership roles within the company will have different faces this year.

Debbie Terry has been elected President of the Fire Company. Debbie joined the fire company in 1984 and has served in many Administrative roles throughout her career has become the first female President in the 147 year history of the fire ... (Full Story & Photos)



New Year...New Us!!!

2017...Thanks for the Memories!!!

Union Firemen, January 03

As 2018 begins, we look back at the year that was in the Union Fire Company No. 1 with memories of yet another busy year. We ran some fires. We ran some crashes. We ran a lot Ambulance calls. We trained. We laughed. We saw new faces join our family and we said goodbye to some that served for many years. But in the end, we strive to continue to provide the best possible service to our communities!!!

Our ... (Full Story & Photos)

01/21/2018: 01/21/18 21:42 F-ACCIDENT-BLS 2107 ENOTT
01/21/2018: 01/21/18 21:33 F-FIRE-GAS LEAK OUTSIDE 2100 OXFRD
01/21/2018: 01/21/18 17:53 F-FIRE-RELOCATE FIRE/EMS UNITS 8700 RSNGSU
01/21/2018: 01/21/18 07:50 F-ACCIDENT-BLS 2113 WNOTT
01/21/2018: 01/21/18 07:32 F-FIRE-HOUSE FIRE 2403 KNTTWP
01/19/2018: 01/19/18 19:57 F-FIRE-HOUSE FIRE 2100 OXFRD
01/18/2018: 01/18/18 12:22 F-ACCIDENT-BLS 2106
01/17/2018: 01/17/18 23:26 F-FIRE-ELECTRICAL FIRE INSIDE 2112 ENOTT
01/17/2018: 01/17/18 13:11 F-FIRE-BUILDING 2160 LWROXF
01/17/2018: 01/17/18 10:30 F-FIRE-FIRE POLICE REQUEST 2100 OXFRD
2017 Incidents
Fire
EMS
Jan
58
212
Feb
50
185
Mar
48
172
Apr
52
213
May
45
197
Jun
42
199
Jul
44
186
Aug
46
157
Sep
69
225
Oct
52
191
Nov
44
184
Dec
58
201
Total
608
2322
2018 Jobs
Working Fires
2
Pins
1
Municipality Responses
Oxford Borough
1052
East Nottingham
539
West Nottingham
307
Upper Oxford
178
Lower Oxford
429
Elk
78
Colerain (EMS)
30
Mutual Aid
317
Total
2930
Past Incidents
Fire
EMS
2017
608
2322
2016
581
2256
2015
621
2415
2014
632
2144
2013
596
2137
2012
541
2187
2011
572
2240
2010
571
2061
2009
544
1898
2008
601
2059
2007
604
1920
2006
638
1818
2005
635
1832