Web Counters
Website Visitors
Since
January 19, 2011

Visitors Today
Dec 04, 2020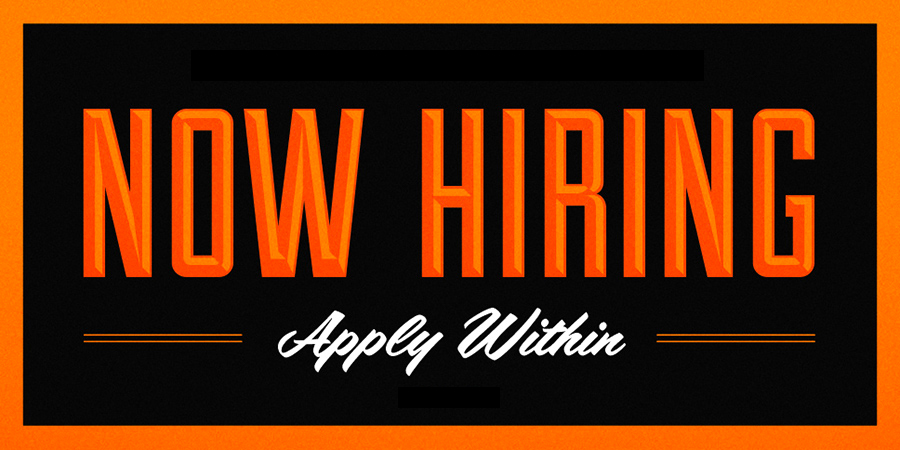 The Union Fire Company No. 1, of Oxford, Pa is accepting applications to fill a full time Administrative Assistant – Fire and EMS Services.
Position is an administrative position, under the authority of the Board of Directors.
Applicant must have proficiency in Microsoft Word, Excel, PowerPoint and QuickBooks. All applicants must be a minimum of 18 years old, possess a valid driver's license and have clean criminal and driving records. Previous Fire Company or EMS Administrative experience a plus. Starting salary, including benefits will be based on experience. Union Fire Company is an equal opportunity employer.
Submit applications to Union Fire Company, Attn: Chairman of the Board, 315 Market St, Oxford, Pa 19363 or Email to Employment@Oxfordfire.com.

Applications will be accepted until December 2, 2020.
Members Complete Fire 1 Training

Union Watchdesk, November 15

We would like to congratulate members J.P. Bennett, Melanie Kempf, and Luis Vivero.

These members spent 188 hours in class and countless hours studying and practicing over the last 12 weeks to complete the Chester County Fire 1 program. This program includes the "Introduction to the Fire Service", "Fire Ground Support", "Exterior Firefighter" and "Interior Firefighter with live Fire" suppression ... (Full Story & Photos)



Front Left to Right- J.P. Bennett, Melanie Kempf, Instructor Dave McCormick, Instructor Shane Kinsey (Chief 21), Luis Vivero Back - Instructor Brian Kelley (Assistant 21)


Busy Day for Union Firefighters

Union Watchdesk, November 07

While Crews were preparing to leave for training, the company was alerted for a Large Animal Rescue in Lower Oxford Township. Chief 21 (Kinsey) arrived to find a dairy cow who had fallen into a manure pit under the barn due to a floor failure, The Large Animal Rescue Unit from Po-Mar-Lin was added.

Crews worked together to formulate a execute a plan to remove the cow from the pit.

Special thanks ... (Full Story & Photos)

Future Firefighter Joins Our UFC Family

Union Watchdesk, October 28

In the late evening hours of October 25, 2020, Assistant Engineer Keith Mendenhall's wife Jenn gave birth to a healthy baby boy, Jameson Rhett Mendenhall. Weighing in at 9.2lbs and a coincidentally "21" inches long. Seems it was meant to be. Keith joined us in May of 2019 and has been an asset every since. Congrats to Keith and Jenn!!!!... (Full Story & Photos)

Move Over / Steer Clear

Union Firefighters, October 20

Each day, tow truck operators, firefighters, EMS workers, police officers, fire police, and others respond on PA roadways to assist others.

Each day, two of these individuals across the U.S. are struck and killed by a vehicle.

REMEMBER: Move over or slow down when passing an emergency or maintenance vehicle.

#MoveOver #SteerClear... (Full Story & Photos)

DON'T BLOCK THE BOX

Union Firefighters, October 15

The Union Fire Company No. 1 would like to thank the Borough of Oxford for painting "the box" at the intersection of Market St and Lincoln St, in the Borough of Oxford.

Vehicles blocking the intersection have continually resulted in delays for responding emergency personnel from the Union Fire Company.

What does it mean when I block the box?

When you block the box, you have entered an intersection ... (Full Story & Photos)

12/22/2019: 12/22/19 08:41 MEDICAL-CARDIAC/RESP ARREST - 2103 ENOTT
12/21/2019: 12/21/19 06:49 FIRE-POLES,WIRES,TRANSFORMER F 2401 KNTSQR
12/21/2019: 12/21/19 00:32 FIRE-UNKNOWN TYPE FIRE 2105 ELKTP
12/19/2019: 12/19/19 09:36 FIRE-HOUSE FIRE 8700 FIRHLL
12/18/2019: 12/18/19 17:57 MEDICAL-CARDIAC/RESP ARREST - 2103 ENOTT
12/18/2019: 12/18/19 06:33 ALARM-FIRE 8700 RSNGSU
12/17/2019: 12/17/19 15:13 FIRE-CHIMNEY 2105 ELKTP
12/17/2019: 12/17/19 11:11 FIRE-FUEL SPILL 2100 OXFRD
12/17/2019: 12/17/19 11:01 FIRE-FIRE POLICE REQUEST 2111 LWROXF
12/16/2019: 12/16/19 20:44 FIRE-POLES,WIRES,TRANSFORMER F 2100 OXFRD
2020 Incidents
Fire
EMS
Jan
45
190
Feb
53
206
Mar
46
203
Apr
39
160
May
55
169
Jun
41
188
Jul
50
232
Aug
46
218
Sep
48
199
Oct
44
221
Nov
43
Dec
Total
510
1986
2020 Jobs
Working Fires
7
Pins
3
Municipality Responses
Fire
EMS
Oxford Borough
123
741
East Nottingham
123
382
West Nottingham
56
252
Upper Oxford
26
121
Lower Oxford
78
235
Elk
23
62
Colerain (EMS)
39
Mutual Aid
81
154
Total
510
1986
Past Incidents
Fire
EMS
2018
700
2517
2017
608
2322
2016
581
2256
2015
621
2415
2014
632
2144
2013
596
2137
2012
541
2187
2011
572
2240
2010
571
2061
2009
544
1898
2008
601
2059
2007
604
1920
2006
638
1818
2005
635
1832